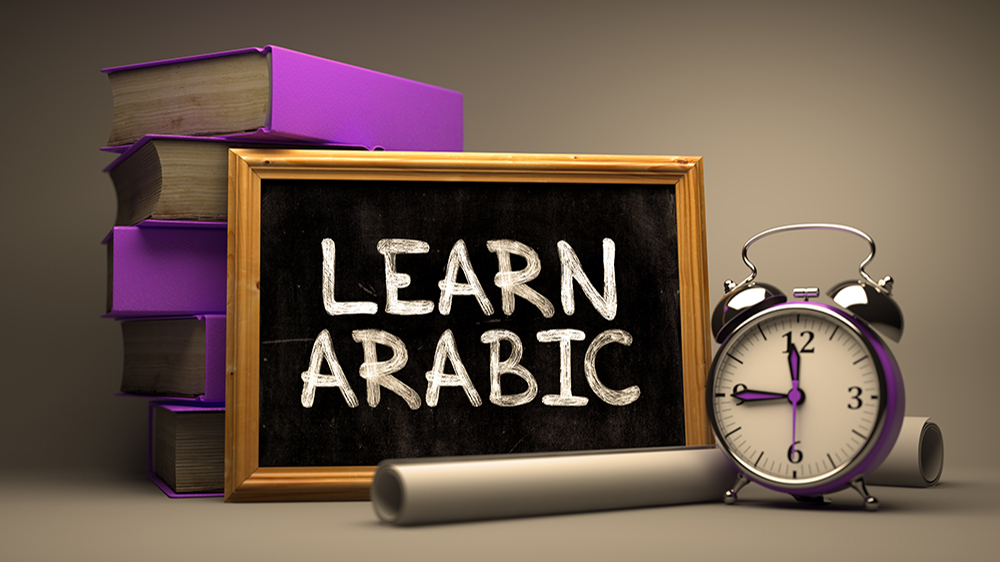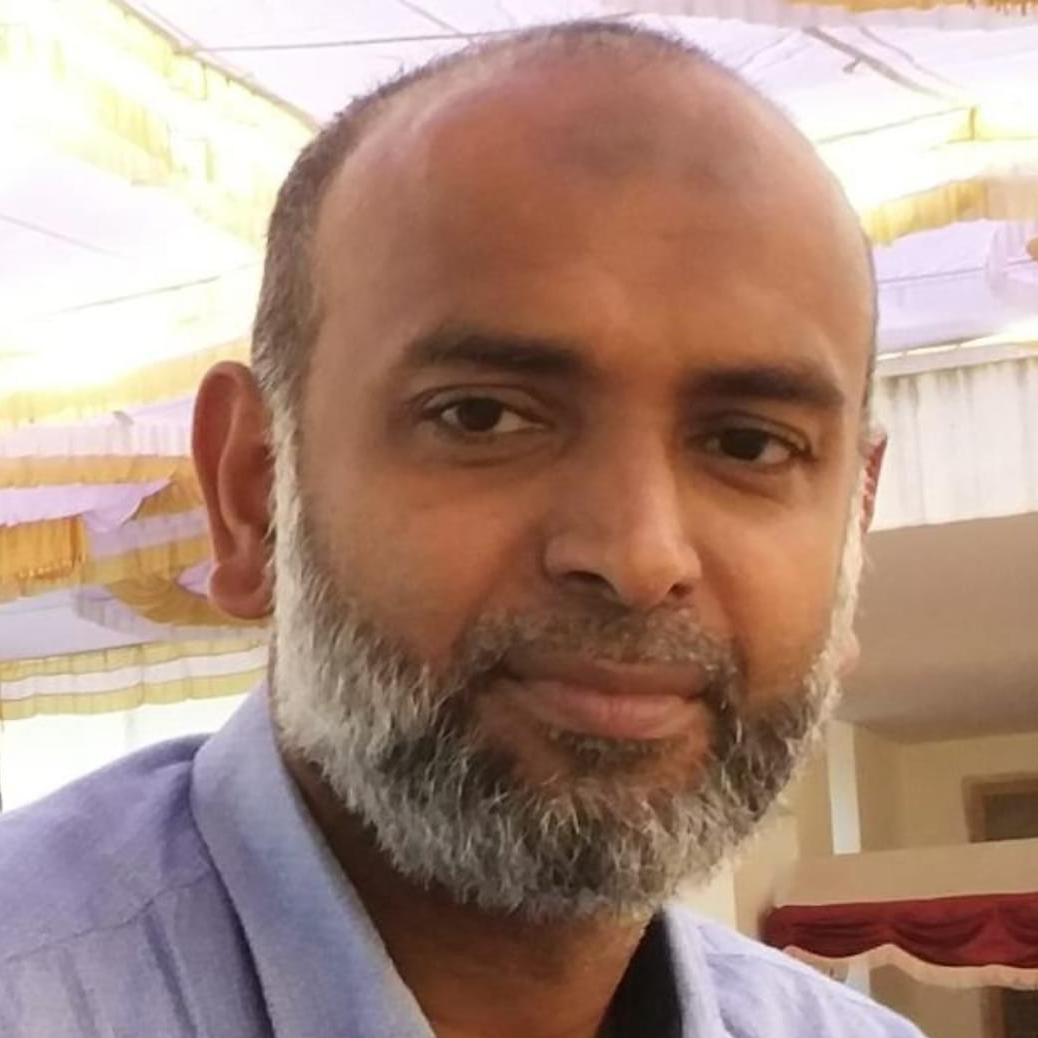 Mujeeb kaindar
15 May 2023
0
LEARN ARABIC
Arabic is an exceptional example among the world's classical languages, having endured for millennia as both a means of communication and a literary language. Furthermore, the language's unifying power is evidenced by the existence of a national-level union dedicated to its preservation.

Although numerous languages have arisen throughout history, Arabic stands out as a language that has triumphed over various challenges and obstacles. Over time, it has not only served as a foundation for various fields of knowledge but has also transformed into an expansive realm of limitless potential. It is possible that without Arabic, the dissemination of classical knowledge from languages such as Greek, Persian, Urdu, and Sanskrit may not have occurred on a global scale.

Avicenna (Ibn Sina), the renowned father of medicine, authored the "Al-Kanunu Fi Twibb," which is an all-encompassing encyclopedia in the realm of medicine.
Moreover, it was under the guidance of Sree Moolam Thirunal, the Maharaja of Travancore, that Arabic was first incorporated into the academic curriculum in Kerala. Kunjahammed Haji (ra) Vazhakkattu founded the inaugural Arabic language college in Kerala in 1909, located at Marhoom Chalilakath. Following independence, the approach to Arabic language education underwent transformation in Kerala. The establishment of the Madrassa Board in 1956 led to the introduction of Arabic language instruction in not only more than 18,000 madrasas but also in schools, colleges, and universities.

The significance and influence of Arabic language were duly recognized by UNESCO, which incorporated it into the organization's official documents, publications, and constitution in 1960. To ensure broader dissemination of information, a resolution was passed six years later mandating translation of UNESCO's plenary sessions into both English and Arabic. Moreover, on December 18th, 1973, the United Nations officially declared Arabic as one of its official languages, alongside several others.

🌅Opportunities for employment that involve learning the Arabic language.
The Arabic language is steadily evolving in the domains of culture, economy, technology, and intellect, thereby making it highly significant in terms of employment prospects and higher education opportunities. Kerala has had a longstanding association with the Arabic language, which has gained significant popularity in the region among non-Arabic languages. Consequently, Kerala offers an abundance of prospects for both employment and education in the field of Arabic language.

🌅Areas with potential for employment opportunities.
Arabic language education is imparted across various academic levels ranging from primary to postgraduate research, thereby creating abundant employment opportunities in these sectors across Kerala. Despite this, a significant number of proficient Arabic language scholars and enthusiasts remain unaware of the diverse employment prospects that extend beyond teaching. Individuals with proficiency in both Arabic and English, coupled with computer and translation skills, can explore a plethora of job opportunities within and outside Kerala.
A post-graduate degree in Arabic language, coupled with NET or MPhil/PhD qualifications, can open up a multitude of job opportunities across various departments of over 20 universities outside Kerala. It is worth noting that the scope of job opportunities in Arabic extends far beyond teaching roles.

🏛Embassies
India's capital city hosts the embassies of approximately 25 Arab nations, while Indian foreign embassies are also situated in those countries. Those proficient in Arabic can find numerous employment opportunities in these institutions.
Religious teachers in the defence forces
Individuals possessing Aflul Ulama certification or an Arabic language degree from a recognized university have the opportunity to work as religious teachers in the defence forces, specifically in the Religious Teacher Post.

Computer Knowledge
Individuals who possess proficiency in DTP using Arabic operating systems on computers and those who have expertise in Arabic typing have several employment prospects in various companies with lucrative remunerations.
Abroad
Professionals who possess expertise in Arabic and English languages along with computer proficiency have better prospects for anchoring in news media and software development based on their communication skills. They can also opt for self-employment in areas such as Arabic DTP, typewriting, stenography, translation, and visa processing. Additionally, job opportunities are available for positions like accountants and secretaries in various organizations and offices.

🏛University Libraries
Individuals who possess a combination of Arabic-English language skills and a bachelor's or master's degree in library science are eligible for librarian positions in prominent universities both in India and overseas.

🏛Publication
Professionals with Arabic proficiency, translation skills, and literary aptitude can find numerous job opportunities in the publishing industry. They can excel as editors and translators in newspapers, online editions, and the internet, both domestically and internationally.

🌌Arabic language and higher education
The significance of Arabic language has extended beyond the domain of religion and is now recognized as a global language and a literary language across various curricula.
Kerala and other universities offer a diverse range of Arabic language courses, with many Indian universities hosting Arabic departments that offer courses from primary to plus two level, as well as graduate, post-graduate, and research programs at language institutes and state government levels.
Courses in detail
* Examination for Arabic Language Teacher (LP/UP)*
To become an Arabic teacher, individuals need to complete the Arabic D.El.Ed course offered by the Department of Education. This course is open to those who have studied Arabic as a language in Plus Two or have passed Afzal Ulama. The course is available at teacher training centers located in Kollam, Malappuram, and Kozhikode. However, the total number of seats available is limited to 150.
⛱Afdalul Ulama Preliminary
The two-year Arabic language study program is equivalent to plus two humanities and is open to those who have passed class 10 with Arabic as a language.
⛱B.A. Afdalul Ulama
Course Duration:3 years
Qualification:Plus Two or Afdalul Ulama Preliminary.
The course curriculum includes Arabic as the first language and English as the second language, covering topics such as prose, verse, novel, drama, grammar, and translation. Students who have opted for Arabic as a second language in their plus two education or have completed their 10th standard and have cleared the two-year Afdalul Ulama preliminary course, which is equivalent to plus two, are eligible to pursue the As there is a strong focus on comprehensive language learning, graduates of BA Afdalul Ulama have the opportunity to work in various roles such as teaching, translation, and language expertise, both in India and abroad. Those with a BA Afdalul Ulama degree are eligible to apply for all government positions at the degree level. This course is a key requirement for recruiting teachers up to the UP level in government schools. The Afdalul Ulama degree offers various employment opportunities across different fields such as cinema, IT, business, journalism, and libraries. Moreover, those who wish to continue their education can opt for higher studies such as B.Ed, MA, MPhil, and PhD programs.
⛱B.A. Arabic
Course Duration:3 years
Qualification:Plus Two
While the course equally emphasizes both Arabic and English languages, it may not be suitable for those who seek to conduct research solely in Arabic language. Graduates of this course can explore employment opportunities in diverse fields, including teaching, translation, and typing, particularly in areas where Arabic language skills are necessary such as education, information technology, business, and journalism. Candidates who have successfully completed their B.A. Arabic degree can pursue various higher education courses such as B.Ed, MA, M.Phil, Ph.D. and other relevant courses.
⛱BA (Honours in Arabic)
Course Duration:3 years
Qualification:Plus Two
The Bachelor of Arts Honours in Arabic, or BA Honours in Arabic, is a program available to those who have passed the plus two (Arabic) or equivalent examination with a minimum of 60% marks. The curriculum includes subjects such as Arabic literature, text, prose, grammar, as well as modern Arabic, business, science, and technology applications. Graduates can find employment opportunities in various sectors, including airports, travel agencies, restaurants, government offices, both within and outside India.
* ⛱MA (Post Afdalul Ulama)*
Duration: 2 years
Qualification: Degree (Arabic)
The MA Post Afdalul Ulama, also known as Master of Arts in Post Afdalul Ulama, is a two-year postgraduate course available for candidates who have completed BA Arabic or BA Afdalul Ulama with a minimum of 50% marks. The course spans four semesters and covers topics such as translation, advanced grammar, critical literature, modern literature, religious comparative studies, functional Arabic, and media writing. Graduates of this course can pursue top-level positions in various fields, including journalism, tourism, library, film industry, communication management, government, and more.
* ⛱M. A Arabic*
Duration: 2 years
Qualification: Degree (Arabic)
The MA Arabic is a two-year postgraduate course available for individuals who have completed a BA Arabic or BA Afdalul Ulama course with a minimum of 50% marks. Many universities in Kerala also offer M.Phil. in Arabic language, as well as PhD programs in the same field.
* ⛱Arabic B.Ed.*
Similar to other language subjects, Arabic also has a B.Ed. course. Upon completion, graduates can become teachers in government-aided high schools. Those who pursue B.Ed. and M.Ed. can also become teachers at the university's B.Ed. centers.
🎯Other universities that offer various certificate courses in Arabic language
Calicut University- Diploma in Commercial Arabic
- Spoken Arabic
Osmaniya University- Diploma in modern Arabic
- Profiency in Arabic
- Senior Diploma in Modern Arabic (1 Year)
Banaras Hindu University, Varanasi- Certificate Course in Arabic
- Post Graduate Diploma in Arabic
Maulana Azad Urudu University (Hyderabad)- Functional Arabic
- Certificate in Proficiency Arabic
- Diploma in Arabic
- Diploma in Arabic Transalation
Barakathulla Viswa vidhyalaya Bhopal- Diploma in modern Arabic
- Certificate course in Arabic
Delhi University New Delhi- Diploma in modern Arabic
- Certificate Course in Modern Arabic
- One year PG Diploma in Arabic
🎯Higher studies in abroad
Numerous universities offer stipends for individuals interested in pursuing higher education in Arabic language abroad. Some of these universities offer high stipends to support study and research in Arabic language and Islamic subjects.
- Kuwait University Qatar
-Al-Asher University Egypt
- University of Qatar Qatar
- University of Madinah, Madinah
- Umm-ul-Quora University, Makkah
Western countries, like the Arab countries, have the facility to pursue higher education without a stipend.
🎯For more information on the Arabic language
https://cigicareer.com/arabic-studies/
https://www.islamkavadam.com/jalakam/arabi-bhasha

An Article By Mujeebulla KM
CIGI Career Team
---
Comments (0)
---
Write a Comment